Brussels Dimensional® | by Unilock®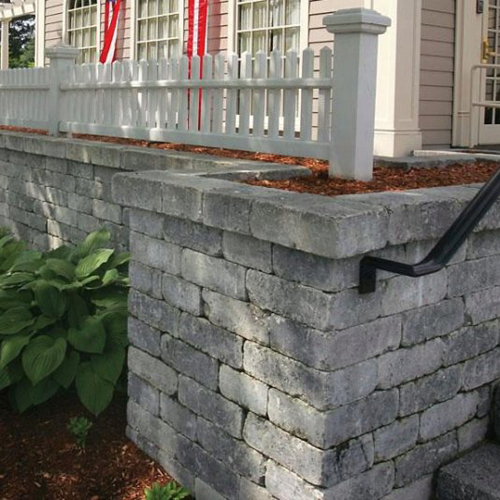 Enjoy the natural look of stone without the price.
The antiqued or weathered appearance of Brussels Dimensional Stone is a great alternative to expensive natural stone products. These highly adaptable units can be used to build planter walls, steps, specialty features and act as an edge restraint. It's also appropriate for use as a heavy-duty paver for driveways and areas requiring additional strength.

Shapes & Sizes
Small Tapered- 9" x 7 7/8" x 3 7/8"
Standard - 11 7/8" x 7 7/8" x 3 7/8"