Sapphire | Rockwood® Walls by Rochester®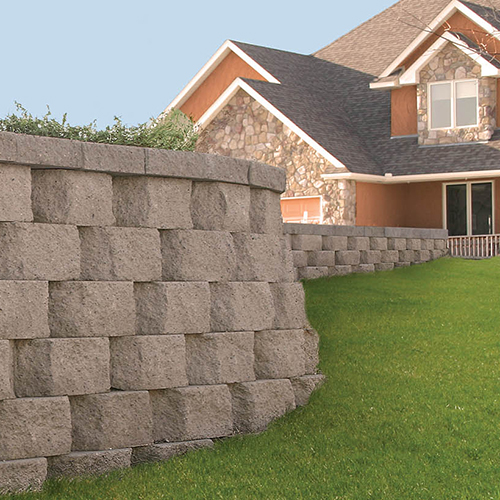 Universal appeal. Impressive Building Capability.
Whether used to create a garden terrace, raised patio, or retaining wall, Sapphire offers the ultimate combination of style and performance. At just six inches tall, Sapphire is the most practical landscape solution for retaining walls up to 4 feet. With it's universal appeal and impressive building capability, Sapphire can turn an ordinary yard into the ultimate landscape.
• 1 inch setback
• Rear lip system

Block Sizes
Straight Face - 17.25" x 12" x 6"h; 65 lbs each