Colonial Classic 6 | Rockwood® Walls From Rochester®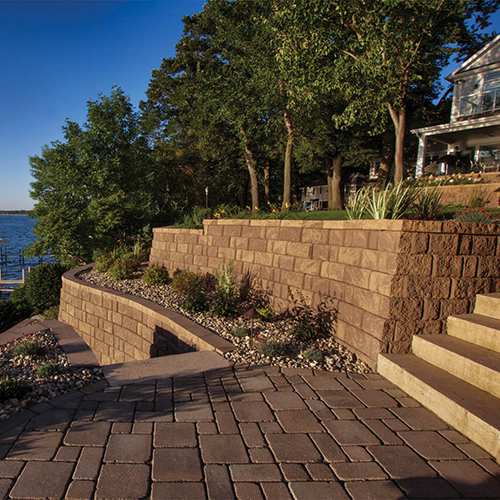 Flexible as it is versatile.
Rockwood's Colonial series offers you the convenience of two blocks in one! Available in either a clean looking "straight" face or a rougher, weathered "rustic" appearance, a Classic Colonial 6 wall adds desired curb appeal to any property with its timeless beauty and simplicity. As flexible as it is versatile, it is capable of radius turns, corners, variable setbacks, and providing a variety of design options. What does the "Colonial" name signify? Colonial is the designation used for blocks that feature a vertically split channel. This split creates the appearance of two different sized blocks in the convenience and strength of a single unit.
• Most efficient retaining wall system to build
• Lowest unit weight per square foot
• One unit system split blocks for half and corner units
• Adjustable setback


Block Sizes
Colonial 18 - 18" x 12" x 6"h; 60 lbs each
Colonial 6/12 - 18" x 12" x 6"h; 60 lbs each
Base Block - 18" x 12" x 6"h; 60 lbs each
Half Block - 9" x 12" x 6"h; 30 lbs each
Corner Unit - 13" x 5.5" x 6"h; 32 lbs each