Classic® 8 | Rockwood® Walls From Rochester™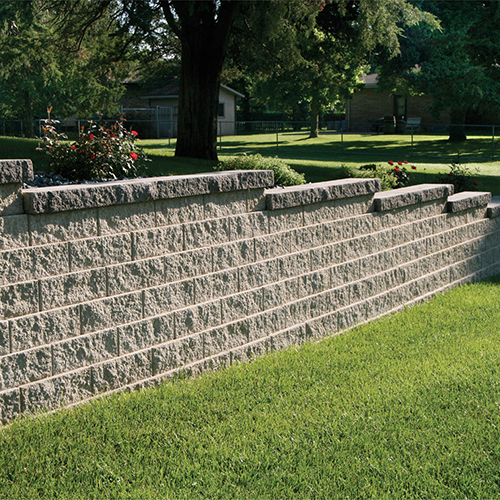 Classic® 8...the preferred block worldwide!
Classic® 8 is the high performance block preferred by architects, builders, developers and engineers worldwide. It is known for its ease of installation, strength and versatility. Classic® 8 provides extra support for the most critical applications. Whether the wall is supporting a retail development or backyard sanctuary, Classic 8 is the best solution for any type of retaining wall application.
• Most efficient retaining wall system to build
• Lowest unit weight per square foot
• One unit system split blocks for half and corner units
• Adjustable setback


Block Sizes
Straight Face - 18"x 12" x 8"h ; 85lbs each
Beveled Face - 18" x 12" x 8"h; 79 lbs each
Half Block - 9" x 12" x 8"h; 39 lbs each
Corner Block - 13" x 5.5" x 8"h; 40 lbs each