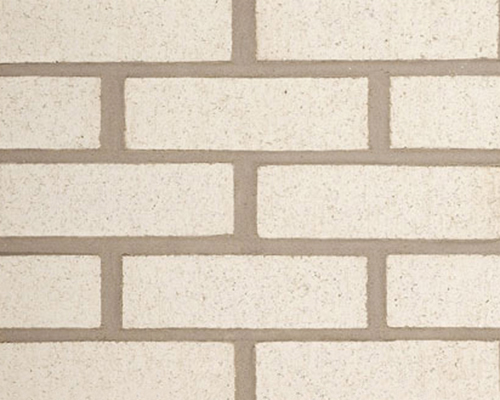 Brick Size: Modular | Dimensions: 7 5/8"L x 3 5/8"W x 2 1/4"H
Color Classification: White
Texture Availability: Grain
why consider brick...
LONGEVITY - Brick's estimated lifespan is roughly 100 years or more, and
that's very conservative considering brick structures like the Roman aqueducts
have been around for over 1,000 years.
SAVE ON MAINTENANCE - Brick never needs painting. It never rots, fades,
peels or dents. Just think of the savings in paint, labor and head-aches this
can mean.
SAVE ON FUEL BILLS - Brick is a proven insulator. It is slow to lose or absorb
heat, which reduces the load on your heating and cooling system. A brick home
stays warm when it's cool and cool when it's warm.
RECYCLABLE - Brick is completely recyclable. Old bricks build new buildings.
Crushed brick pave streets, or provide natural mulch.
NATURAL - Brick's ingredients are everywhere. It's made of clay and shale,
which are among the most abundant materials on the planet.
SAFETY - Brick provides the highest degree of wall strength and protection
against fire, extreme wind and airborne debris. Remember the 3 little pigs?
SAVE ON INSURANCE - Because brick is a fireproof building material, many
insurance companies offer reduced rates. Ask your agent to compute your
potential savings with a brick home.