Brussels Block | by Unilock®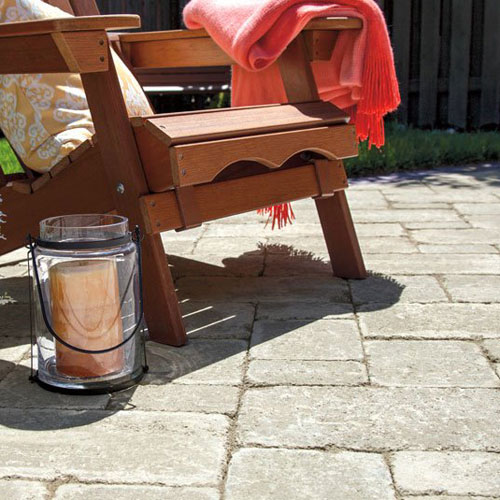 The original tumbled paving stone that gives you that quarried look and rough-hewn texture.
The appeal of this paver is its timeless warmth and beauty. With its antiqued, tumbled finish, it's a one-of-a-kind paver that reflects the design hues of age-worn cobblestone. Each piece has irregular edges, complementing the timeworn character of the paver surface. The result is a finished design that feels both classic and relaxed.