Ivory | Classic Travertine Paver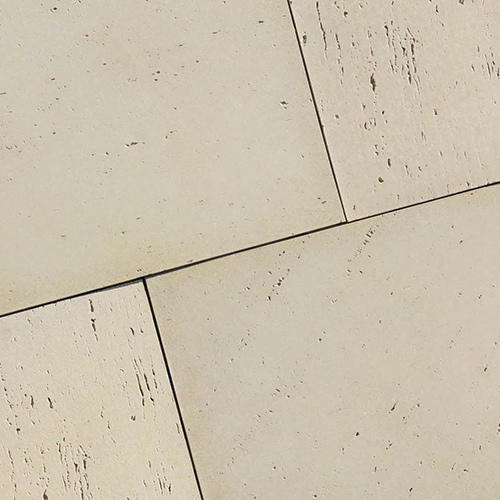 Looks as if it just came from a european quarry.

Produced with premium white cement, Ivory and Graphite Travertine look as if they just came from European quarries. Perfect for pools, patios and walkways. Travertine bullnose is ideal for pool coping and step treads. A matching step is now available!

Three shapes with eighteen unique faces
90˚ edges create classic appearance
Strong and durable 10,000 psi concrete
Paver Sizes
Small - 18" x 12" x 1.5"h
Medium - 18" x 18" x 1.5"h
Large - 24" x 18" x 1.5"h
Bullnose - 24" x 12" x 1.5"h