Flagstone | by Rochester Concrete®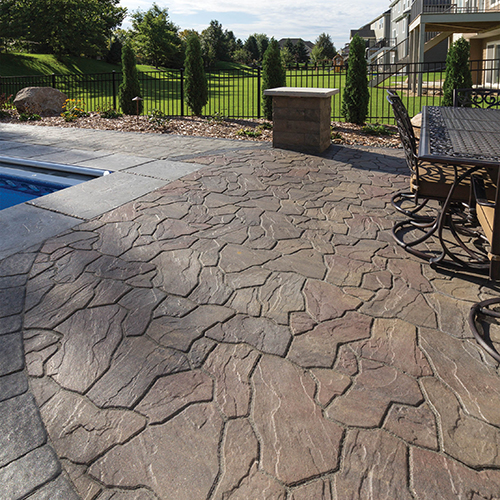 Appeal of Natural Flagstone with Six Different Faces. Virtually no visible pattern.

The enduring appeal of natural flagstone with the advantages of a manufactured paver. Introducing Flagstone, Interlock's new one-shape paver with six unique slate faces. At 1.6 sq. ft. each, Flagstone lays fast in a running bond. When sanded, its false joint design virtually eliminates any noticeable pattern. Suitable for patios, walkways and insets, Flagstone is sure to be popular with designers and property owners.

• One shape with six unique faces
• Deep/wide false joint
• Suitable for pedestrian applications

Paver Sizes
6 Faces - 2.375"h